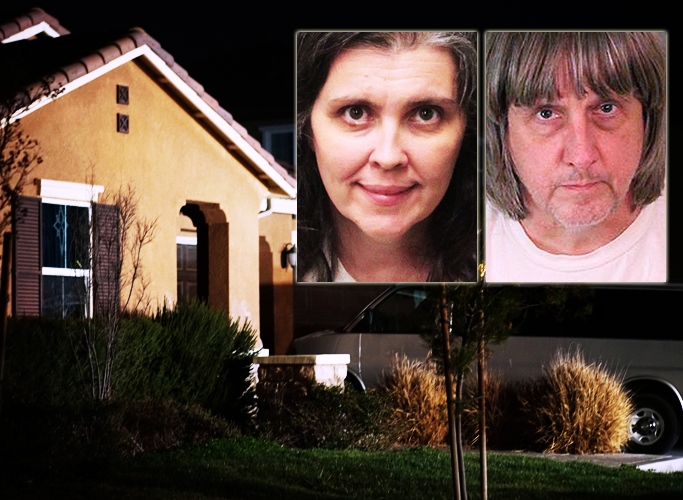 California Police freed 13 siblings from their home in Perris, California, who had been imprisoned by none other than their own parents. David Allen Turpin, 57, and Louise Anna Turpin, 49 are the notorious parents of these kids.
Both the parents have been booked under the charges of child endangerment and torture by the police. One of the girls, who escaped from the home managed to contact police on 911 and told her condition to the police.
Inside the girl's house, the police officers found several children bound by chains and deadbolts to their beds in dusky and filthy condition. The youngest of the siblings is 2 years old. Most of the 13 siblings are minors and malnourished. Seven of them seemed grownups aging between 18 to 29.
The police provided them food and milk, and later on admitted them to hospitals. Their parents were jailed, but later on the bail was settled at $9 million, each.
According to the public records, the couple owns an ordinary tract house. A statement released by the Riverside County Sheriff's Office reads, "The parents were unable to immediately provide a logical reason why their children were restrained in that manner."